Community:NCore/Model/Objects/Agent
From NSDLWiki
Overview
Agent objects represents an institution, individual, group, application, or other entity providing information to the NDR. Agent objects indicate the source of information such as metadata, resources, or relationships.
Core Components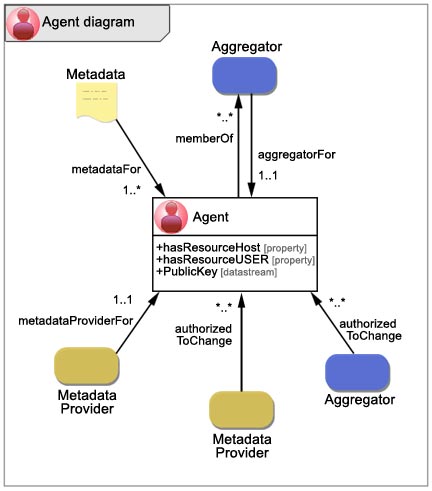 All components are optional unless indicated otherwise. Components from other namespaces or models are not represented here.
Properties
An Identifier required. Identifiers may be one of the following:
Relationships
Datastreams
PublicKey (From Authorization model) - Use by repository authentication protocol. Indicates the Agent's public key. API requests are signed with this Agent's private key.